Nicole Marchman Honored as a 2016 Lightning Community Hero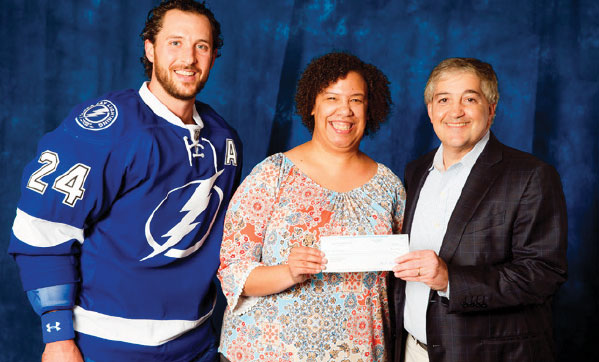 The Tampa Bay Lightning honored Nicole Marchman as the 31st Lightning Community Hero of the 2015-16 season during the first period of the Winnipeg Jets game. Marchman, who received a $50,000 donation from the Lightning Foundation and the Lightning Community Heroes program donated the money to Wheels of Success.
Our community hero is notable for changing many lives around the Tampa Bay area. After experiencing abuse as a child, she decided to combat abuse head on by creating the None Lost Movement. The organization gives counseling to youth and local families and support groups to students in order to break the cycle of abuse.
Nicole: From Recipient to Donor
Part of her donation to Wheels of Success will directly provide 3 individuals who have suffered abuse with reliable transportation. A Wheels of Success former recipient herself Nicole believes above all, in paying it forward and has gone from foster child to loving foster mom and soon to be adoptive mom of three boys.