Vehicles for Veterans
Helps veterans re-enter the workforce after serving our country.
Road to Independence
Helps domestic violence victims escape abuse with transportation.
Wheels to the Future
Helps young people aging out of foster care.
Cars for Caregivers
Helps Direct Care Workers improve the lives of their patients.
What We Do
Keys to Success
Wheels of Success programs help people get behind the wheel so they can stay on the road to success. Our general program helps the working poor – typically single moms or low income working families down on their luck — get back of their feet. They may have lost their financial stability through a major illness, loss of their job for an extended period of time, a car accident in which they did not have full coverage, or losing a spouse's income while still retaining the same or more bills.
Success Story
"Thank you again! I named [my car] Sky not just because of her sky blue color but the "sky is the limit"
Suzanne, after receiving her State Farm 2009 Toyota Camry hybrid at our 10th Annual Working Wheels Keep Families Working Labor Day Event on September 4th, 2015.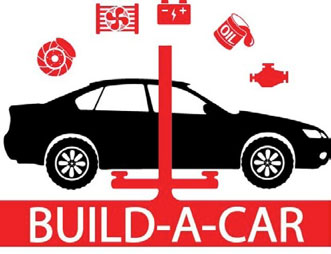 Wheels of Success' BUILD-A-CAR program allows individuals or teams to "adopt" a car to get it road ready. The average cost to repair and recondition a donated car is $3000.
Waiting on Wheels
Nikita's Story
Nikita is in desperate need of a reliable vehicle as soon as possible to remain employed.
Nikita is a veteran and single mother who was referred to Wheels of Success through Metropolitan Ministries. Her car has been broken down for over 3 months and is not worth repairing, so Nikita struggles to get to work daily. She does everything she can to get to work, whether it is taking the bus or getting rides from co-workers but she is on final notice from her employer because of her transportation issues.
Due to lack of transportation she and her 3 children are displaced and do not have their own safe place to live. She is in desperate need of a reliable vehicle as soon as possible to remain employed. With a reliable vehicle she will be able to get to work, regain her independence and hopefully find a place to call home for her and her children.
Upcoming Events & Car Presentations