Programs
Car Care Classes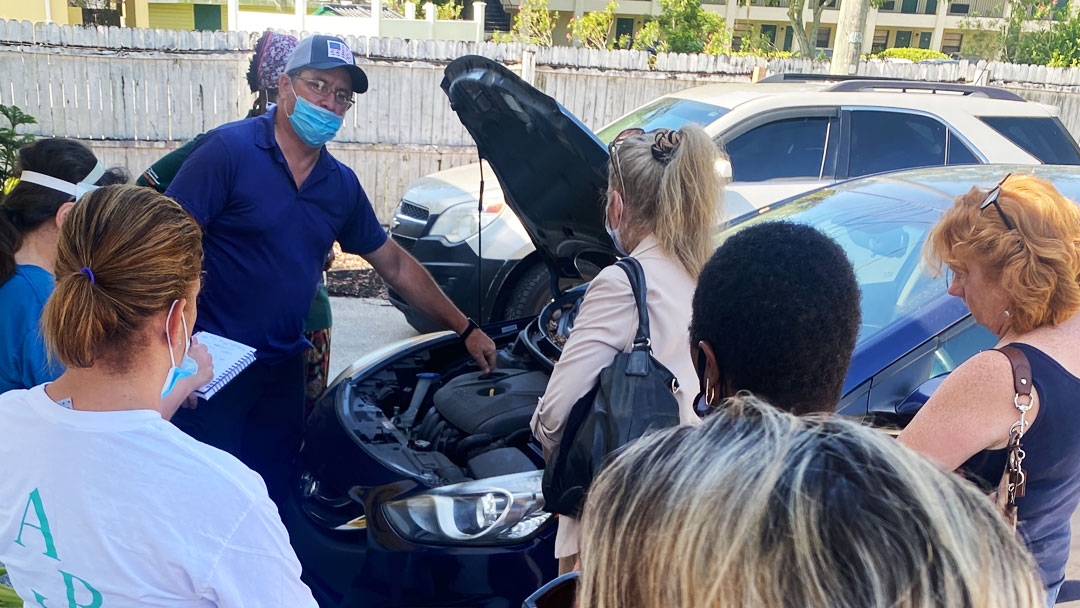 As we say at Wheels: "Owning a vehicle means more than just having transportation, it means an opportunity for success." But to stay on the road to success, a driver has to maintain and care for the vehicle. Our CEO Susan Jacobs' says "Remember, the wheels on the vehicle may go round and round now but it takes regular maintenance to keep them moving!"
The Car Care Counsel explains the maintenance issue: "Consumer neglect of regular care is a result of a lack of awareness and understanding of the inherent dangers and issues caused by unperformed maintenance, misinformation and misperceptions on what needs to be done when, and lack of reminder mechanisms."
Wheels of Success' Car Care Class teaches all aspects of owning and maintaining a car including how to obtain good insurance.
Topics also include the mechanics of an engine, how cylinder compression makes the engine go, what causes a head gasket to fail and what happens when it does! As well as other car care lessons such as not driving on flat tires as it can damage the rims, regularly rotation of tires, and carrying a bottle of water in the car in case of overheating and much more. Many of our Car Class graduates have reported that the lessons they learned saved a vehicle or prevented expensive vehicle repairs. At the end of the class, each student takes a Car Care Class quiz to reinforce the lessons learned. Then students receive a brief summary of types of insurance coverage available to drivers, and why proper insurance coverage is important.
These Car Care Classes would not have been possible without State Farm; keeping the "Wheels of Success" rolling through proper maintenance is vital to the success of our clients and programs. Thanks to funding from State Farm Good Neighbor Citizenship grants, this two-hour Car Care Class is a requirement to participate in the program. State Farm's support allows Wheels to publish reference materials, additional class sessions, provide instructors from the automotive industry and, thanks to its most recent grant, professionally videotape a class to allow for a wider publication of the materials to the public-at-large or when the instructor is not available. Classes are held monthly on a Saturday to ensure that most applicants do not have to take time off from work.