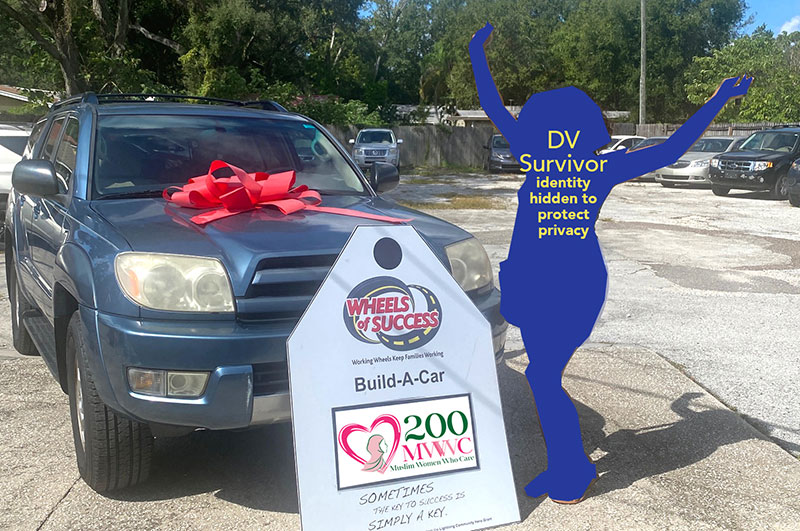 ​Ej is a 23 year-old single mom of a 2 year old daughter who had to flee a domestic violence situation. Since that time, EJ has had to deal with numerous hurdles from working a night shift and not seeing her daughter until late in the evenings, coordinating child care and a host of other transportation issues. From using Ubers and walking long treks to her daughter's school it had taken its toll on her finances and making ends meet. To make matters worse, she was unable to leave her domestic abuse situation because she had no way to get to work or other basic necessities – she was basically trapped in this frightening situation.
When asked what a new-to-her car would do to change her life? EJ responded, "This vehicle will enable me to get a better job, hopefully one that is a day-shift so I can see my daughter more and we can develop more of a routine. It will also be so nice to go to the park or beach and someday my daughter wants to be able to go to the Aquarium – she loves animals. Something as simple as getting groceries or going to a grocery store means everything."
Her plans for the future? "I would like to someday go back to school and get a degree in journalism or creative writing so that one day I can tell my own story to impact other young women, single moms or teen girls," she said. "I'm looking forward to a fresh start."
Thank you to the car donor who designated this 2003 Toyota Forerunner in mint condition for a single mom. You've put her on the road to independence!