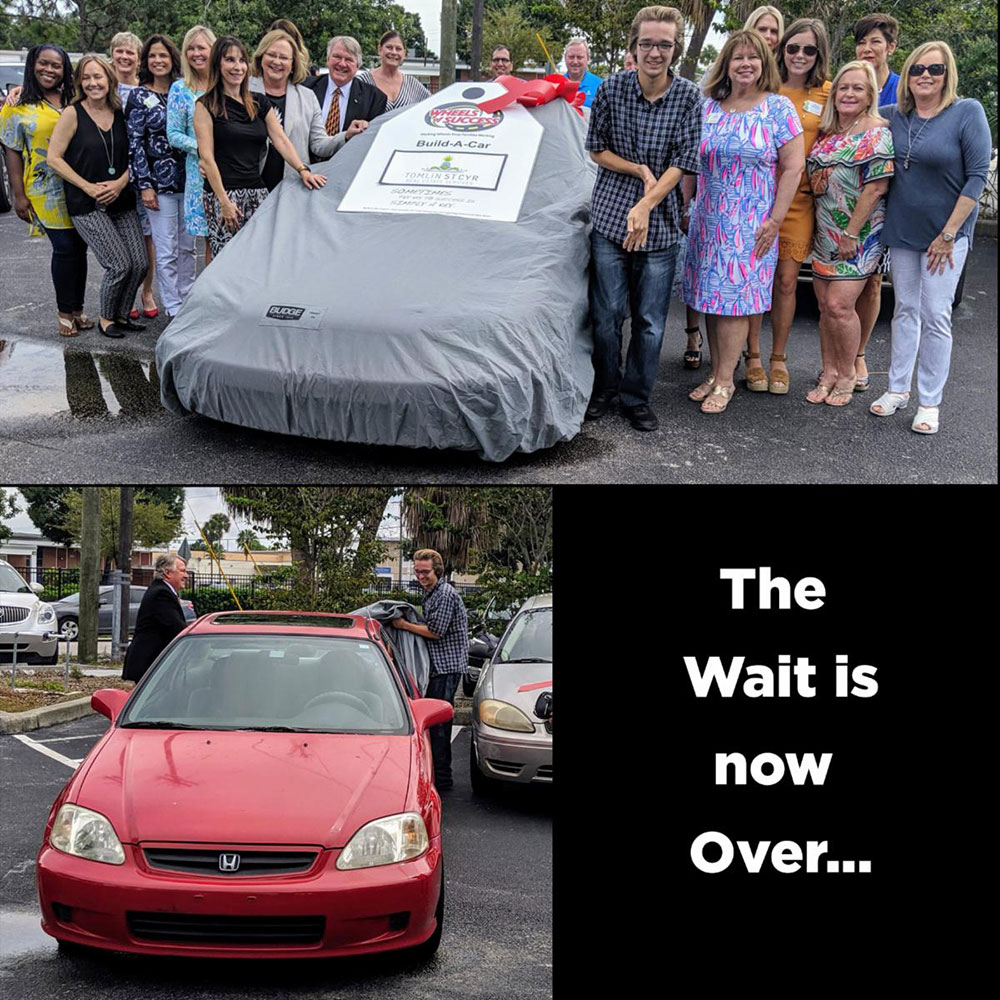 G.S. referred to our "Wheels to the Future" Program by Ready for Life as a youth who aged out of foster care.
G.S. will be attending St. Pete College, but without a car, that would have been almost impossible. Thanks to Build-A-Car Funding from Tomlin St Cyr Real Estate, we were able to get a 2-door Honda Civic graciously donated by the Jennifer Miller on behalf of her father who is now deceased.
G.S. got his car just in time to start school.Thank you also to Keys to Independence for providing funding for his insurance and to the Lazy Days Employee Foundation for providing funding for his first time Florida tag.