Success Story: H.V.
Sometimes all it takes is the community to come together to change someone's life!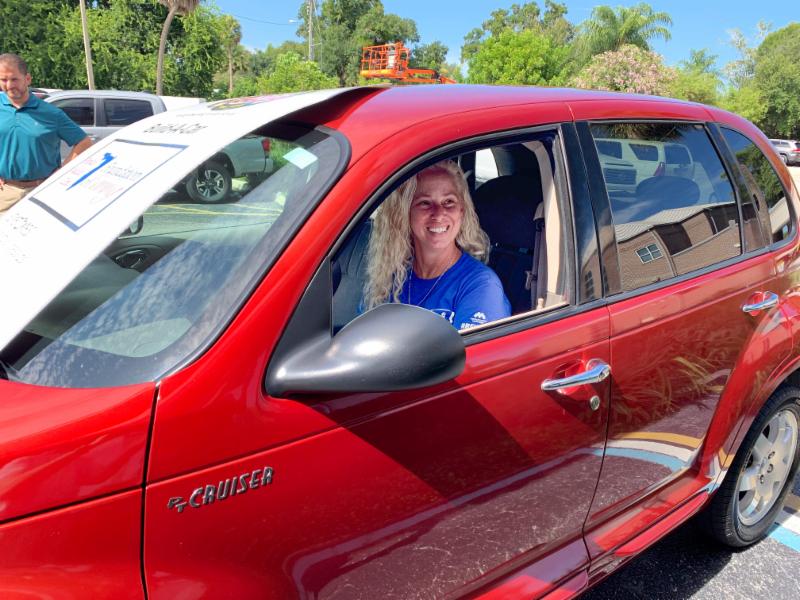 That's what happened on Monday, July 22nd when Florida Medical Clinic Foundation of Caring, Metropolitan Ministries, Joseph Harrison and Lisa Yob, and Diane Jamai joined forces to get H.V. into her "new to her" PT Cruiser.
H.V., a Navy/Marine veteran was referred to Wheels by our agency partner Metropolitan Ministries. Prior to that, she and her two kids had been living in a domestic violence shelter. Things have not always been easy for H.V. and her two children. To get anywhere, they had to rely on the bus, which can take two to three hours to get to locations that are only fifteen miles away.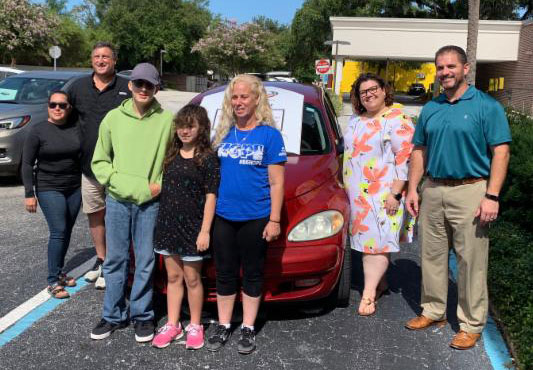 Currently, H.V. is employed in the medical field, which makes this presentation a great pairing with the funder of the repairs of the vehicle, Florida Medical Clinic Foundation of Caring. They provided the funding to get the repairs for H.V's "new-to-her" PT Cruiser back on the road. On average, it averages about $3,000 to get a car road worthy. (Fortunately, this car was in good shape so the repairs were less.)
After attending our annual Road Trip luncheon in May, Joseph Harrison and Lisa Yob decided to donate their PT Cruiser to our program and Wheels assigned it to H.V. who was "waiting for wheels". Additionally, a gas card was presented to H.V through Diane Jamai. Diane has a Christmas party each year where guests are asked to bring a gas card to donate to Wheels instead of gifts. Joyously, H.V. and her kids left with a full tank!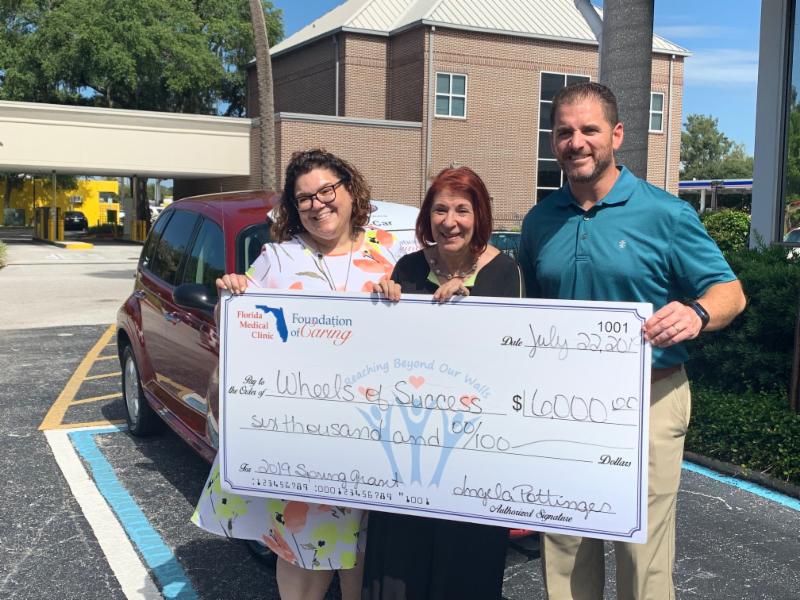 This car will enable H.V. to get to work in less time and on time and even work overtime when requested. It will also allow her family the freedom to go to the beach, it will allow her son to participate in band, and for them to even go to Sonic for a drive through meal.
Wheels wishes H.V. and her kids the best as they continue on the road to success because sometimes the key to success is simply… a key.
We are so grateful to Florida Medical Clinic Foundation of Caring for their continued support.
This $6,000 check will help fund the repair of at least two cars and probably three this year, with our veteran's being the first.