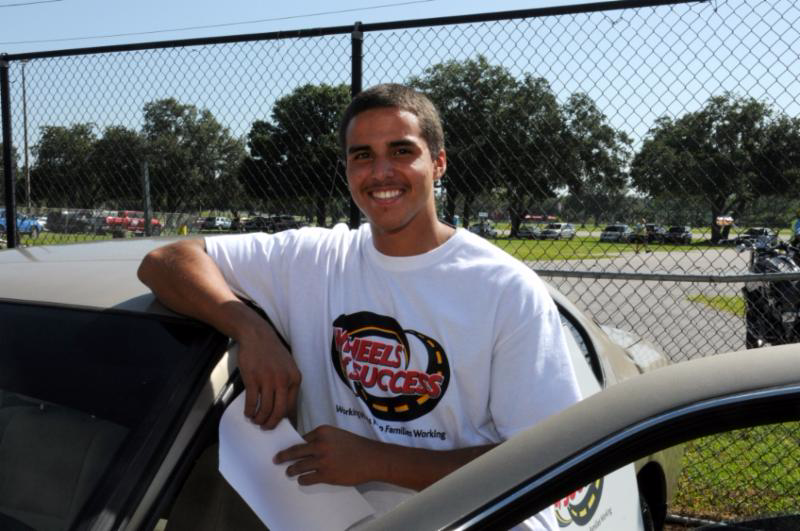 When Joseph was promoted to Kitchen Restaurant Department Manager (RDM) over a year ago his supervisor made it very clear that in order to keep this position, Joseph would need to get a car. The vehicle he received from Wheels of Success on Labor Day not only helped Joseph keep his promotion, but he also received a raise and moved to a restaurant cloer to his home. Having extra time is a big deal for someone who often opted to walk 1.5 to 2 hours to work because unreliable transportation made him late numerous times.
Before getting his car, Joseph had been living with his mother. Now, Joseph has a place of his own, and has even been able to offer rides and a place to stay to a family member who "hit a rough patch". Joseph is so grateful to Caspers for supporting Wheels of Success as an employer partner, and expressed appreciation for all the employee benefits that Caspers Company offers. "Of all the benefits that they have, this one is beyond wonderful".
As Joseph reflected on all that he has achieved since receiving his car on Labor Day, he made it very clear that the only way these achievements were realized was with the key to his car thanks to Wheels of Success and to Caspers Company McDonald's, his employer, for referring him.