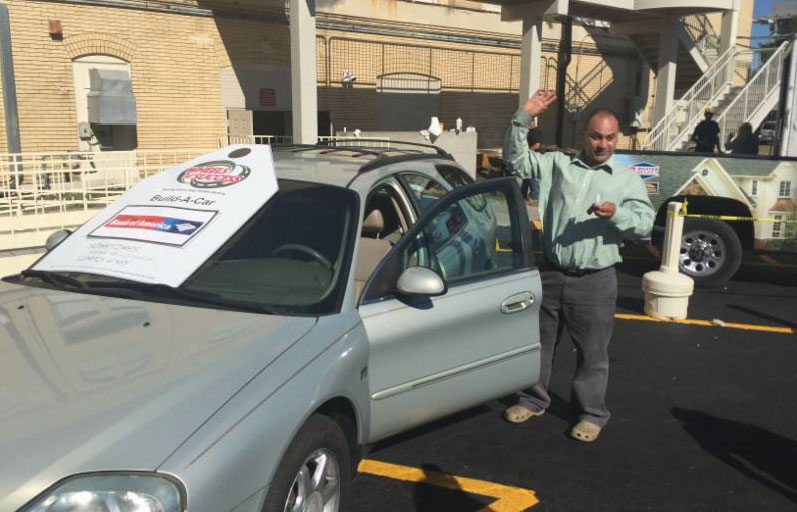 Mohammed is a veteran who was in desperate need of a vehicle to drive back and forth from Tampa to Lakeland for work and to take his wife to her doctor's appointments to monitor her high-risk pregnancy. Having to borrow a family member's car was becoming burdensome so he needed reliable transportation of his own.
Thanks to a grant from Bank of America, Mohammed received his 2003 Mercury Sable wagon at the Tiger Bay Club December Meeting through the Wheels of Success Vehicles for Veterans program and couldn't contain his excitement. "The car has been a blessing! Because of the car, I was able to move to Tampa and get a new job in Tampa that pays more! I now travel less than half the distance while getting paid more per hour," he exclaimed.
Your donations make a difference. If you are interested in sponsoring the repair of a donated vehicle through our Build-A-Car Program or donating a vehicle, please click here to contact us. We take vehicles in any condition, working or not.