Veteran Merla Gets her Title!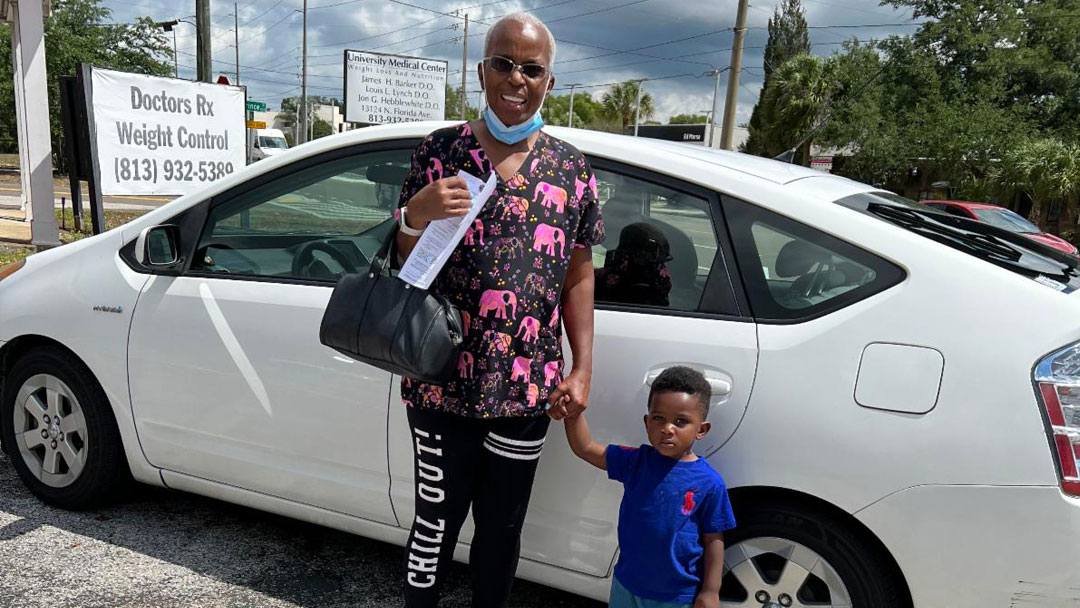 To round out our successful Veterans program in May – Army Veteran Merla came to us not only as a veteran, but through our Kinship Program (Build a Life) having taken on the care of raising her young grandson.
UPDATE: Merla received the title to her Toyota Prius after completing the Program!
Special thanks to Santander Consumer USA for sponsoring the repair of the vehicle.