Tampa Bay Charity – Wheels of Success Enters 20th Year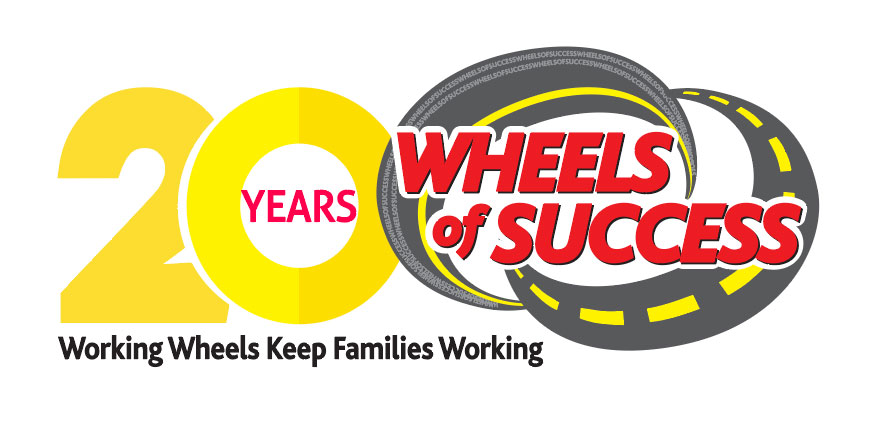 By: Doubletake Studios Inc.
TAMPA, Fla. – June 15, 2023 – Wheels of Success will be celebrating their 20th year as a Tampa Bay area charity this Friday, June 16th. The charity began in the Tampa, Hillsborough county area and has expanded over the years to include Pasco and Pinellas Counties. Tampa is one of the most expensive metropolitan cities in the country for transportation costs and the only one without mass transit. Parents working until 5:00 pm and relying on public transportation to pick up their children from daycare find it almost impossible to get there by the 6:00 pm deadline.
"It's hard to believe we're going into our 20th Year as well as coming up on our 1,200th car presentation," said Susan Jacobs, Founder and CEO of Wheels of Success. "I can remember when it was all just a dream I was working on and now two decades later, it's a reality for many families in the three counties we serve."
Wheels of Success clients must be referred to the program by a social service agency or their employer via their website application to be considered. The charity provides its clients with reliable vehicles as well as assistance with automotive repairs, insurance/tag and title and other car related services; and required car-care classes. Vehicles are obtained through donation (or purchase) and are restored to good running condition through the support of community partners and donors. The charity has always had a "Pay It Forward" philosophy and when clients receive a vehicle, they "buy" it from the program by making monthly payments for one year based on ability to pay, and are also required to donate 3 service hours per month to the organization to help keep expenses down. These payments enable our clients to make a difference and help Wheels of Success to keep rolling and serving others.
About Wheels of Success:
Wheels of Success is dedicated to providing personal transportation solutions by partnering with the community in a circle of support to keep people working and sustain their independence. Since June 2003, Wheels of Success has provided almost 1,200 vehicles and an additional 1,000 repairs and car related services.
Media contact: Susan Jacobs, 813-995-5040 or for more information visit us online at http://www.wheelsofsuccess.org or email: info@wheelsofsuccess.org
Contact
Susan Jacobs, Founder & CEO